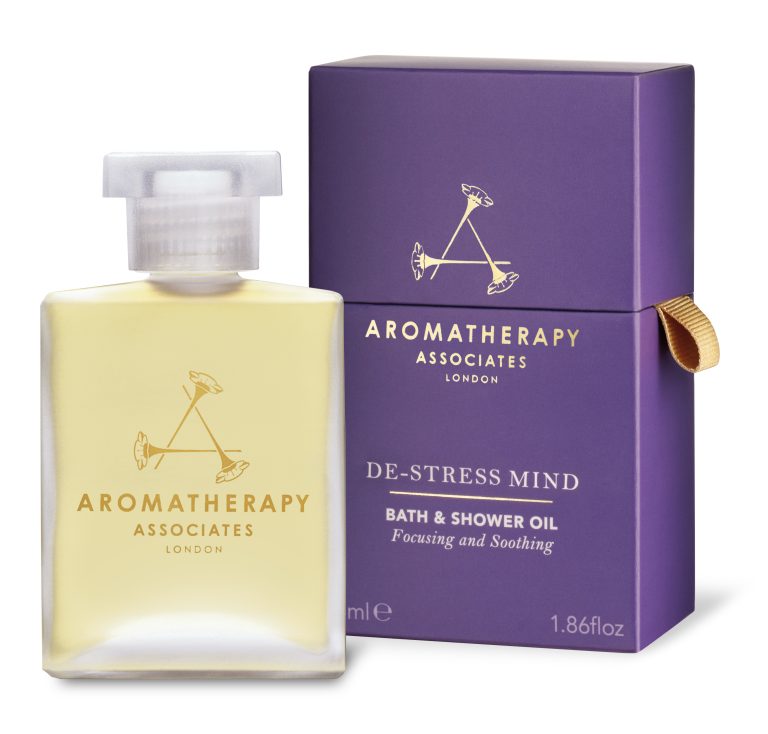 De-Stress Mind Bath and Shower Oil
Unhook your mind from the daily overload with the intensely concentrated aromatherapy oils in our De-Stress Mind Bath & Shower Oil. The 100% Natural formulation contains a calming blend of ethically-sourced, sweet, woody Frankincense, Petitgrain and clarity restoring Wild Chamomile from Roman and English fields. Breathe and sleep more easily.
The Ritual
Bring a little therapy to a bathing experience by massaging this oil all over prior to stepping into a warm bath or shower. Enhance the aromatherapy benefits by cupping your hands to your face and inhaling deeply three times. Complete the ritual by following with De-Stress Body Wash before patting dry and smoothing over De-Stress Body Oil to emerge a new you. One bottle will provide you with up to 20 deeply unwinding bathing experiences. 

Benefits You Will Experience:
55ml